How to get an easy nutrient boost with some simple veggie smoothie recipes
Hard root veg such as beetroot and carrots can be notoriously difficult to blend into smoothies and generally require roasting first if you want them to blend in smoothly. Yet a veggie smoothie is the ideal way to harness the power of vegetables and benefit from all of those unique nutrients.
So what's the answer? We think that vegetable powders are the ideal solution and that making easy veggie smoothies is the best way to make use of these handy pantry ingredients.
What is the benefit of a veggie smoothie?
If it is a difficult thing to make, why bother with a veggie smoothie at all? Why not stick to fruit? It tastes nicer anyway.
Because of their lower sugar content, vegetables are considered to be more nutrient dense than fruit. And the same principles as drinking smoothies in general applies – you can fit more goodness in a glass than on a plate. And let's face it, how many of us are preparing vegetables like beetroot on a daily basis?
Beetroot and carrots are packed with beneficial nutrients, but they can be hard to break down in a smoothie without roasting first. Yet they deliver so many vital nutrients it would be a shame to miss out.
Rich in beta-carotene, the precursor to Vitamin A, carrots promote eye health. High in fibre, they also fill us up and help stave off hunger for longer. Carrots also contain silicon, for beautiful skin and nails.
Beetroots contain a unique group of antioxidants called betacyanins, that support the liver, improve circulation and purify the blood. An anti-diabetic compound known as choline can help regulate blood sugar levels. Beetroot juice is also known to lower blood pressure soon after drinking it.
Make use of dehydrated vegetable powders to add the power of fresh raw vegetables to your smoothies. As these powders are so concentrated, we recommend that you use the powders as a boost to other ingredients to give plenty of texture. Try the recipes below as a starting point.
Recipe for a simple carrot based veggie smoothie
For 1 x 8oz serving
1 cup orange juice

1 cup frozen mango chunks

1 tablespoon goji berries

2 teaspoons carrot powder

1 tablespoon hemp protein powder
Blitz in a blender until smooth.
Recipe for a simple beetroot based veggie smoothie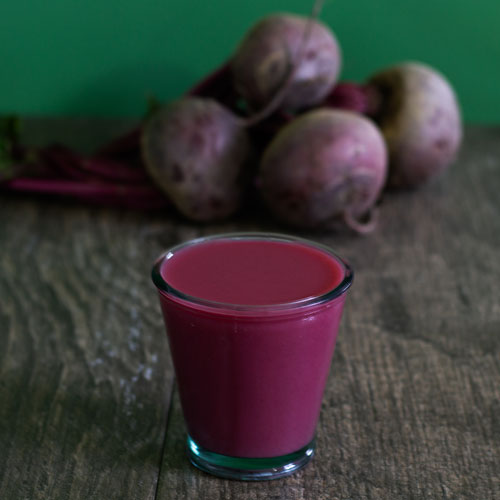 For 1 x 8oz serving
1 cup pomegranate juice

1 cup frozen berries

1 tablespoon acai powder

2 teaspoons beetroot powder

1 tablespoon LSA mix
Blitz in a blender until smooth.
You can view all of these smoothie ingredients and more, or why not take advantage of bulk buy wholesale prices at our online store?