Smoothie Recipes
now browsing by tag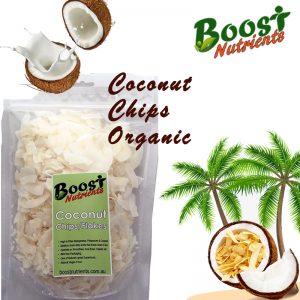 Organic Coconut  Chips is another prime acai bowl ingredient product of a Boost Nutrients brand. Boost nutrients are organic food and ingredient distributors and suppliers to Australian retailers and groceries. Opera Foods are the parent company of Boost Nutrients.
Shaved Organic Coconut  Chips contain protein, fats, carbohydrates, sugars, sodium all natural wholefood goodness that helps our immune system to resist against illness.
Organic Coconut Chips an ideal ingredient
Organic coconut is an ideal food for morning breakfast and snacks that can be taken with muesli or granola, moreover, it can be used for the purpose of baking as well as desserts and sometimes as a garnishing for an exotic dishes.
The highly nutritious acai bowl, as well as smoothies, can be topped with the help of Organic Coconut  Chips. Organic Coconut  Chips are rich in zinc and other minerals that help to advocate the natural defense system of an individual. It aids to control blood sugar as well as cholesterol level of an individual.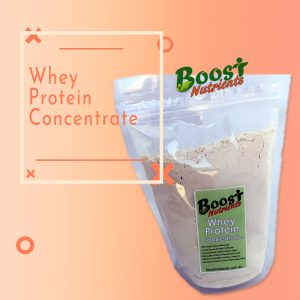 Smoothie bowl, Granola bowl, and Acai bowl are the easiest and healthiest breakfast which is nutrient-rich, quick and easy to be made. They are made up of granola with powdered fruits and vegetables mixed in almond milk or normal milk with some added toppings of superfood seeds. But another great topping can be Whey Protein Concentrate.
The Smoothie bowl and Granola bowl have a similar taste and texture to the smoothie or granola drinks the only difference is because of the extra added toppings and ingredients the bowls become slightly thicker and easier to eat with a spoon.
In addition to ingredients such as Carrot Powder, Beetroot powder, Mixed Berries, Banana powder, peach powder, etc you can also add nuts and almonds as great toppings. You can also add Vegan protein powders like Hemp Protein powder, Pea protein powder, and Whey protein concentrate to improve your muscle growth and digestive system.
Boost Nutrients provides a wide range of Smoothie ingredients, Fruit Powders and Green vegetable powders. Also protein powders like Fonterra Whey protein powder,  organic ingredients, and healthy cereals. Visit our online store to check out all our products in detail.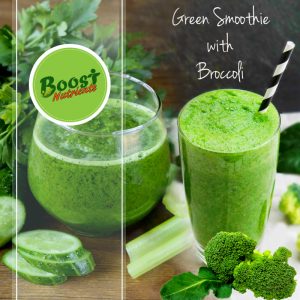 Boost Nutrients offers a great range of green vegetable protein powders which can be used to make fast efficient and healthy breakfast smoothies. One of the main concerns of a Vegan is the possibility that they might lack enough proteins and nutrients.
Each Vegetable has its own special nutrients. For Boost Nutrients, the fruit and the vegetables puree are made to undergo a unique process of slow temperature drying after it is pureed. Boost Nutrients have a wide range of powdered fruits and vegetables.
You can make the best Green Smoothies with the Super Greens Powder which is available in our online store. Some of the High Nutrient Powder available in our store is Goji Bery, Banana, Peach, Mango, Mixed Berry, Acai Berry.
You can visit us at Boost Nutrients to get detailed information on each product. Boost Nutrients is distributed in Australia by Sydney's main cafe and wholesale food suppliers Opera Foods.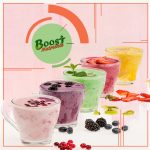 A Fruit smoothie with its wonder properties, when taken, as a breakfast food offers the triple benefits of increased Metabolism, weight Reduction and Diet Maintenance.
The most nutritious is Berry Banana, which contains banana, berries, crushed rice, plain yogurt, and honey, ready to go into the fine mix. It supplies Vitamin C antioxidants and minerals.
Green powders and freeze-dried powders make up the rest of the assortment, as ingredients for the whole range of smoothies.
Buy your requirements of smoothie ingredients from or Boost Nutrients superfoods powder from Boost Nutrients.