acai bowl ingredients
now browsing by tag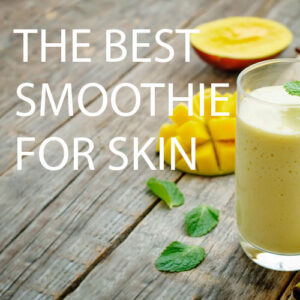 We all know that the key to good skin is healthy eating and hydration. And that drinking smoothies regularly can help to increase our nutrient intake. But what makes the best smoothie for beautiful skin?
A balanced intake from a broad spectrum of healthy wholefoods will cover many of the bases for optimum nutrition but there are certain ingredients and superfoods that will target the specific needs of your skin.
From flushing out toxins for a clear complexion to boosting the nutrients needed for cell renewal and repair, these are the ingredients that make up the best smoothie for skin.
What does my skin need to look its best?
Other than enough sleep, a healthy diet, and plenty of water, your skin needs certain nutrients to help get that radiant glow.
Antioxidants
Unstable chemicals, known as free radicals, within the body can cause, amongst other things, rapid acceleration of aging; the exact opposite of everything that glowing skin needs. Loss of tone, lines and wrinkles, and a dull complexion can all be down to the chaos caused by free radicals. Collagen and elastin break down, affecting elasticity. Surface circulation is diminished, leading to lack of nutrients and loss of that rosy vibrant glow.
Antioxidants protect the body from this damage and can even reverse the signs pretty quickly. Amongst these are flavonoids, carotenoids, vitamin E and vitamin C. Vitamin C is a powerful antioxidant that is key to collagen production. It aids cellular growth and strengthens blood vessels, restoring skins firmness and resilience. It also offers UV protection.
Hyaluronic acid, a favourite ingredient of the beauty industry, works best from within. A water holding molecule, produced by the body, it helps skin to retain moisture, absorb nutrients, and get rid of waste. Also an antioxidant, hyaluronic acid stimulates collagen production so improves elasticity. Good to know.
Essential fatty acids
The components of healthy fats, essential fatty acids such as omega-3, -6, -7 and -9, support the skins natural barrier known as the lipid layer. This is what gives us hydrated, plump, smooth and supple skin. The right balance of EFAs is important and the modern diet can be overloaded with inflammatory omega-9. Increase omega-3 and omega-9, and rarer omega-7, to reap the benefits to the appearance of your skin.
Protein
Skin is made largely of protein so it goes without saying that eating plenty of protein can help with signs of aging such as loss of skin tone and wrinkles.
Sulphur
The mineral sulphur is essential for cell renewal and also helps to clear skin by detoxification and reduce age spots or sun damage.
The best smoothie ingredients for fabulous skin.
Nuts and seeds 
Chia seeds are the richest known source of omega-3. They are anti-inflammatory, help to balance sebum production, and create an even skin tone. Flax seeds, pumpkin seeds, sunflower seeds and sesame seeds are also full of essential fatty acids that are beneficial to your skin. Almonds are an excellent source of antioxidant vitamin E. Macadamia nuts are a good source of rare omega-7, and also omega-9. Look out for LSA mix, a blend of flaxseeds, almonds, and sunflower seeds that you can easily add to smoothies.
Fruits  
Berries are one of the best smoothie ingredients for skin there is. Blueberries, strawberries, and raspberries are all powerful antioxidants that boost circulation and increase uptake of skin nutrients for increased radiance and vitality. Strawberries contain skin firming silica. Blueberries contain pigments that can improve the appearance of dark circles around the eyes.
Kiwi fruit are an excellent source of vitamin C that aids collagen production. Bananas contain lutein that boosts elasticity for supple skin. Pomegranate is a known rejuvenator, helping cells to renew and rebuild. Pineapple is another great source of vitamin C.
Make use of melon and watermelon for its rehydrating properties. They are also a great low calorie base for smoothies. Avocado contains skin healthy fats and lutein to regenerate and nourish.
Lemon juice is one of the best smoothie ingredients for bright clear skin. Not only does it aid detoxification but it also boosts absorption of minerals and is a good source of vitamin C.
Dried berries and powders
There are certain berries that we use in dried or powder form, rather than fresh. Usually categorised as superfoods, these can be a powerful addition to your skin food regime. Goji berries contain zeaxanthin, to help with dark circles around the eyes. Full of vitamin C, and other antioxidants, goji berries are known to stimulate human growth hormone to stimulate cell turnover and minimise fine lines and wrinkles. Goji berries also moisturise and hydrate. Mulberries are a good source of resveratrol, an antioxidant known to help prevent aging. Acai berries are also a major source of vitamin C and other antioxidant compounds.
Vegetables
The minerals in celery help with fluid regulation. Celery also contains skin-firming silica. As does cucumber. Another important ingredient for hydration and also a source of skin-strengthening sulphur. Sweet potato may sound like a strange smoothie ingredient, but roasted it can add a smooth creamy sweetness. Do try it, as it is one of the few ingredients that can boost production of hyaluronic acid.
Green leafy veg such as spinach and kale are full of cleansing chlorophyll for bright clear skin. Try adding a spoon of greens powder as an easy way to boost your smoothies.
Carrots are full of anti-oxidant beta carotene that helps to rejuvenate skin cells. Try using carrot powder as an easy way to boost nutrients in your smoothies.
Oils and fats
If you have dry skin, or combination skin, you may want to boost your intake of healthy fats. Coconut oil is not only nourishing for dry skin but also contains a natural steroidal hormone that promotes skin elasticity. Olive oil contains anti-inflammatory vitamin E as well as omega-9 that aids the absorption of those all important omega-3s.
Extras  
Green tea is an excellent source of polyphenols that boost blood flow to the skin. Matcha tea, the dried concentrated form of green tea has ten times the antioxidant power of green tea. Cacao, the raw unroasted form of cocoa is also a powerful antioxidant. Coconut water contains electrolytes for fast rehydration. Bee pollen is a source of bioflavonoid rutin, that also aids circulation and boosts blood flow to the skin. The proteins in bee pollen help to renew collagen and elastin for a firmer skin tone.
Oats have long been a traditional skin food, with B vitamins, calcium and collagen building silica. The carbohydrates in oats attract water and keep the skin hydrated; hence their amazing skin softening properties.
Now that you have an idea of what to put into the best smoothie for your skin, why not check out our smoothie ingredients? You can also buy gourmet groceries from our online store at wholesale prices.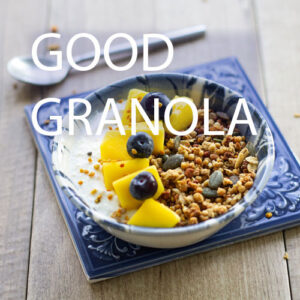 In this article we look at why good granola is the key to a great healthy acai bowl, but first we should probably clear up some of the semantics surrounding all things bowl and breakfast. And explain just where granola sits in the grand scheme of things.
Then we can talk about why it is really important to get the good stuff.
Let's jump straight in…
What's the difference between an acai bowl, a granola bowl, a bowl smoothie, and a breakfast bowl?
The difference between all these terms is really just semantics. The original acai bowl was made with acai and kickstarted the trend for healthy fruit based bowls at breakfast. Hugely similar to the bowl smoothie, the base contained acai puree blended into a semi-frozen almost gelato-textured  thick smoothie. The top was dressed with insta-ready fruits, nuts and seeds. Strictly speaking the acai bowl should still be focused on acai, although now it can feature acai powder instead of puree. In reality though, the term acai bowl covers many bases.
The granola bowl is really more of a yoghurt/fruit combo, dressed in the same way as an acai bowl with plenty of fruit and, you guessed it, granola. The granola bowl is fairly interchangeable with the smoothie bowl, featuring a stiff smoothie base instead of yoghurt. The arrival of fruit powders has allowed this line to blur quite considerably as yoghurt mixes well with fruit and superfood powders.
A smoothie bowl is a thick smoothie, again with that semi-frozen gelato like texture, topped with an insta-ready array of fruit, nuts, seeds, and/or granola.
Breakfast bowl is a catch all term for the above and beyond. Often used to denote the fruit based bowls we have discussed above, but also anything that goes in a bowl served as breakfast. Anything from buddha bowls to a full on fry up. Granola optional.
Does an acai bowl always contain granola?
As we have seen, just as an acai bowl does not strictly require acai, it does not necessarily need granola. But granola is a great addition to these smoothie bowls, whatever name you call them by. Already chock full of nuts, grains and seeds, it is a handy shortcut to adding them all one-by-one. Not only that, granola has textures and tastes of all its own and is way more than the sum of its parts.
What goes into a good granola?
So here the crowd divides. A good granola is largely a matter of personal taste. Some like a lot of cereal. Some like a lot of sugar. Many prefer a soft chewy more-ish ness to a crisp crackling crunch. Others don't like nuts. Others are allergic to nuts. Certain people choose not to eat grains with gluten. Some of them don't eat grains at all. Really though, a good granola will be packed with a balance of high quality ingredients and will reach an acceptable level of nutrient density. Oats, butter, and sugar (and not in that order) may be delicious but they won't be winning the superfood sweepstakes any time soon. On the other hand, a good proportion of nuts and seeds, fruit, and low sugar ingredients and flavours will get you plenty of nutritional bang for your buck.
Granola will generally contain, in varying amounts, the following ingredients…
Cereal base
Sometimes softly moreish, sometimes with more of a crunch, it is the grains in granola that give it texture and bulk. Although sometimes deemed gluten-free, as it is the processing of oats not the grain itself that can contain gluten, oats are often the main cereal in granola and are considered a gluten grain. Other cereals are present in granola and can add interest and texture, as well as nutrient diversity. True cereal grains such as rye, spelt, barley and rice all contain gluten. Pseudo grains such as buckwheat, amaranth, quinoa and millet tend not to contain gluten. On a Paleo diet, most grains are not allowed, although personal preference and nutritional tolerance is take into account.
Nuts
Although many varieties of nuts appear in granola, you would usually only find one or two types at a time. Nuts can be fairly strongly flavoured and too many varieties at once will just confuse the palate. Some people prefer no nuts as they can have a heavy going kind of crunch. But if you do like nuts in your granola, then plenty of them is a good indicator of quality as they are an expensive ingredient. Almonds, pecans and hazelnuts are particularly popular.
Seeds
Seeds are a particularly nutrient dense addition to any granola, and they add a particularly pleasing kind of crunch. Paleo granola will contain many seeds in place of cereal to make up bulk.
Fruit
Another crowd divider. Although fruit can be nutrient dense, it also brings with it more sugar. There is also the question of texture – some people just don't like the chewy bits. Raisins are the mainstay of basic granola, but look out for berries such as blueberries, cranberries or even raspberries. Apple is a nice addition to a granola, and of course there is the tropical trilogy of pineapple, mango and papaya. Apricots, dates and sour cherries have all been known to make an appearance.
Other bits
Chocolate chips (or their superfood cousin cacao nibs) are another crowd divider. There are those who do and those who just don't. Coconut flakes tend to be present in tropical type mixes but can also find their way into other types of granola too. If you like coconut then it can be a good way of adding sweetness.
Sweeteners
Most granola will have some form of sweetness added to it, other than the natural sweetness of dried fruit. It is the toasting of ingredients and the addition of fat and sugar that makes granola granola and not muesli. Honey and maple syrup bring more depth of flavour. Alternatives may include agave or date syrup. A good quality granola will be sweetened with unrefined sugars such as honey or maple and keep these to a minimum.
So, although choice of granola for your healthy acai bowl is a personal thing, quality is important. Look for low sugar varieties made with plenty of good quality ingredients such as nuts, seeds, alternative grains and dried fruit.
Is it important that my granola is organic?
Organic, or at the very least minimum intervention, is important in terms of flavour, quality, and also for the environment. What this means is that although farmers may strive to follow organic farming methods, actual certification may be financially out of reach and take years to achieve. Modern intensive farming methods have been particularly over used in cereal cropping and that has led to a decline in biodiversity and natural habitat. Most farmers understand the importance of the slower more natural approach and by supporting the smaller farmers we are making a bid for better quality food.
What are the different types of granola?
There are many types of granola you could choose for your healthy acai bowl.
Classic granola (R.A. C.  perfect for the acai bowl or smoothie bowl)
Then there is always porridge, muesli and bircher muesli for the days when you want a change. Breakfast will never be boring…
Get a wide range of the better quality healthy granola products online at operafoods.com.au
Check out all of our acai bowl ingredients or buy in bulk online from our store.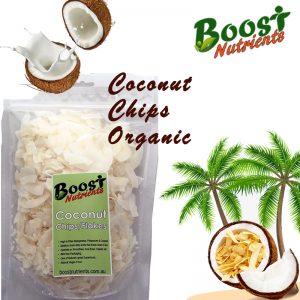 Organic Coconut  Chips is another prime acai bowl ingredient product of a Boost Nutrients brand. Boost nutrients are organic food and ingredient distributors and suppliers to Australian retailers and groceries. Opera Foods are the parent company of Boost Nutrients.
Shaved Organic Coconut  Chips contain protein, fats, carbohydrates, sugars, sodium all natural wholefood goodness that helps our immune system to resist against illness.
Organic Coconut Chips an ideal ingredient
Organic coconut is an ideal food for morning breakfast and snacks that can be taken with muesli or granola, moreover, it can be used for the purpose of baking as well as desserts and sometimes as a garnishing for an exotic dishes.
The highly nutritious acai bowl, as well as smoothies, can be topped with the help of Organic Coconut  Chips. Organic Coconut  Chips are rich in zinc and other minerals that help to advocate the natural defense system of an individual. It aids to control blood sugar as well as cholesterol level of an individual.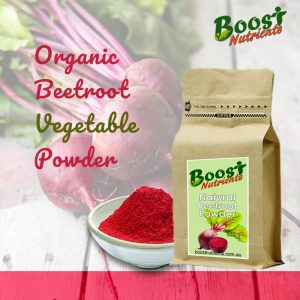 Organic beetroot powder is a vegetable powder product of the Boost Nutrients brand. Boost nutrients are the distributors of respected superior quality food powders to retailers as well as cafes.
Boost Nutrients is conducted and owned by an Australian Family Food Business Opera Foods. Organic beetroot vegetable powder is basically allergen-free as well as gluten-free. Healthy and nutritious smoothies can be produced with the help of organic beetroot powder.
Healthy smoothies can be regarded as a healthy breakfast as it contains protein, carbohydrates, sugars, sodium. It contains high nutrient retention owing to the unique process of drying technology. It is produced from the natural pulp of organic beetroot. It helps to increase immune power as well as the vitality of an individual. Its another vegan food ingredient for vitality.
Our 500g bag is pictured and also available in 100g pouch for consumer direct orders.
Buy it online from Opera Foods, Australia's wholesale cafe foods suppliers.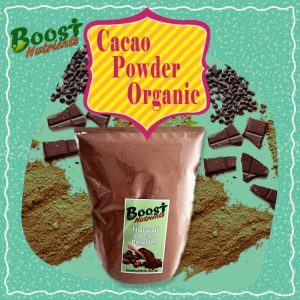 Organic Cacao powder is a product of offered by Boost Nutrients that makes a perfect smoothie or acai bowl topping or ingredient. Cacao powder is produced from the Cacao beans that originated in South America.
It can now be available in every shop in Australia; moreover, people can purchase it from our online store. The powdered form of the product has become popular across different countries as it is easy to sprinkle on meals to increase your intake. Organic Cacao powder is considered as a healthy nutrient intake.
People can upgrade the nutrient value of smoothie shakes with the help of Organic Cacao powder. It can be used in smoothie bowl ingredients, toppings for granola bowl and Acai bowl. Organic Cacao powder is made up from crushed respective cacao beans which is slightly bitter and chocolate in flavor. According to research packs of Organic Cacao powder are considered to contain more calcium than cow's milk. Organic Cacao powder helps to prevent depression, stress, blood pressure, heart attack, and several other severe diseases.
Buy Organic Cacao powder online from our Parent company online health food store at Opera Foods.
Boost Nutrients is a subsidiary of wholesale food suppliers Opera Foods Pty Ltd.