fruit smoothies
now browsing by tag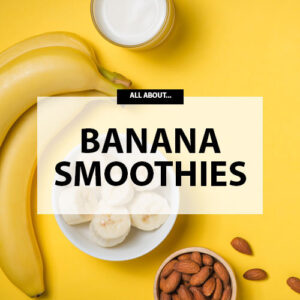 Bananas are one of the most used ingredients in smoothies, milkshakes and smoothie bowls. Their soft texture is instantly creamy and they have a sweet flavour that goes with everything.
You can make a banana smoothie with fresh or frozen banana or you can use a dehydrated banana powder for instant store-cupboard convenience.
We take a look at why bananas deserve superfood status, and the many ways you can use them in your smoothies.
Are bananas good for you?
Because of their sugar content bananas became a bit of a dirty word with the anti-carbohydrate crowd. Yet bananas contain both quick release sugars and slow release sugars so provide a great overall energy boost. Higher in calories than other fruits, they also provide more fat, more fibre and more protein.
Bananas are an excellent source of potassium which is essential for controlling fluid balance and blood pressure. A natural prebiotic, they also contribute to gut health by feeding the good bacteria in your tummy. Bananas also contain antacids which are why they are so good for indigestion and soothing an upset stomach. A great beauty food, they contain antioxidant lutein that boosts skin elasticity and controls sebum levels. Ripe bananas have higher levels of antioxidants.
One medium banana provides, on average, 105kcal, 0.4g fat, 10g sugars, 3g fibre and 1.3g protein. It is rich in vitamin B6 and C, biotin, copper, manganese, potassium, fibre and lutein.
Basic banana smoothie recipe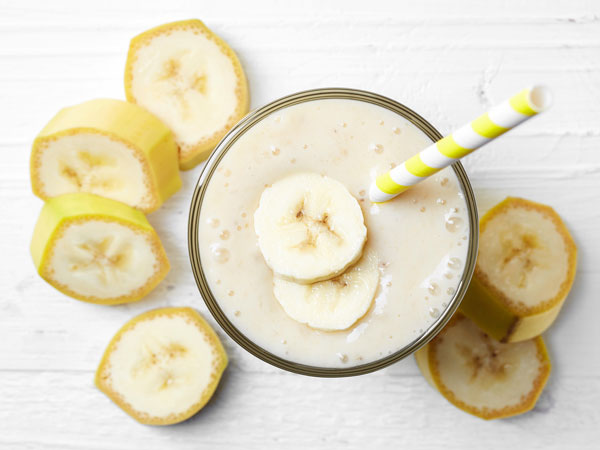 A basic banana smoothie is made from milk (dairy or otherwise) and bananas. Fresh banana will thicken and sweeten, whilst frozen banana will thicken, cool and sweeten. The frozen banana will have a less pronounced sweetness and banana flavour because the cold dulls the senses a little. Banana powder will not thicken, but it will flavour and sweeten. It also contains all the nutritional value of a fresh banana.
For a basic banana smoothie
1 cup milk
1 banana, frozen or fresh
or
1 tbsp banana powder
Banana powder, and other powders, are useful if you don't have a blender. Just put the ingredients in a shaker and shake to blend. Or put them in a bowl and whisk together. Other ingredients such as peanut butter, vanilla extract, or seeds and grains such as oats or chia, can also be added without a blender.
Make your banana smoothie more interesting by adding…
Mango
Add fresh, frozen or powdered mango to your smoothie. Not only will it add extra tropical flavour, but is also full of antioxidant beta-carotene and vitamin C. Mango is also full of fibre and a good-for-your-gut prebiotic.
Nut butter
Adding a nut butter such as peanut butter to your banana smoothie will add a lovely creamy nutty texture and salty flavour. Nuts are high in essential fatty acids and are super good for your skin.
Berries
Berries bring additional fruity flavour and you can add them in fresh, frozen or powdered form. Full of antioxidant plant power, berries are immune boosting, inflammatory fighting superfoods.
Oats
A few tablespoons of oats added to your smoothies will help to thicken and add extra creamy texture. Oats will slow down the release of blood sugars and lower LDL cholesterol levels. They also add as a natural sedative. Oats are the original comfort food.
Protein powder
Protein powder will help to thicken your smoothies and help keep you feeling fuller for longer. Choose dairy or non-dairy but the nutrient values will differ.
Maca
Maca powder has a unique malty flavour that goes particularly well with bananas and milk. It is a powerful adaptogen that helps to balance stress and hormones as well as enhancing energy.
Chia seeds
Chia seeds will help to thicken your smoothie and boost the levels of essential fatty acids and protein. Leave it to stand once mixed in order for the chia seeds to swell.
Cacao
Cacao, the raw form of chocolate, goes well with banana and turns your banana smoothie or shake into chocolate heaven. Don't be put off by the fact that it is raw as the flavour is actually less bitter than cocoa powder. Or you could add cacao nibs for crunchy texture. Either way you get a healthy dose of powerful antioxidants.
Honey
You can add extra sweetness with a spoonful of honey, or add an interesting crunch with bee pollen. Both have a range of natural nutrients than can only enhance the quality of your smoothie.
Vanilla
Vanilla adds a comforting sweetness to anything, especially banana. Use good quality extract. Freshly grated nutmeg also gives a comforting sweetness to the milk/banana combo.
You could choose just one of these elements to make your banana smoothie more interesting, or combine a few. The variations become endless.
You will find these smoothie ingredients and more here at Boost Nutrients, or head over to the online store to buy bulk food online.
Making a healthy smoothie for kids is more about increasing their fruit and vegetable intake than boosting with superfood nutrients. When we make smoothie recipes for adults, yes it is about getting in lots of the good stuff, but we also try to make every calorie count with nutrient boosts such as maca or goji.
Here we take some simple ingredients, and maybe a few hidden veg, to make some delicious child-friendly smoothies. Perfect for morning or afternoon snack time to keep energy levels up and little brains ticking.
Secret greens smoothie recipe
Sharp kiwi and mild sweet pear act as the perfect foil for the green goodness of spinach. You could use milk as the base to create a milder creamier smoothie, or just stick to water. You could use apple juice but that will up the sugar content for little teeth. Feel free to use fresh, frozen or canned pear; frozen will give a thicker, more frosted texture. You can add more or less liquid according to your child's preference. Instead of fresh spinach, you could substitute with a half teaspoon of our spinach powder. Straight from the pantry, it is an easy way to sneak in those hidden veggies.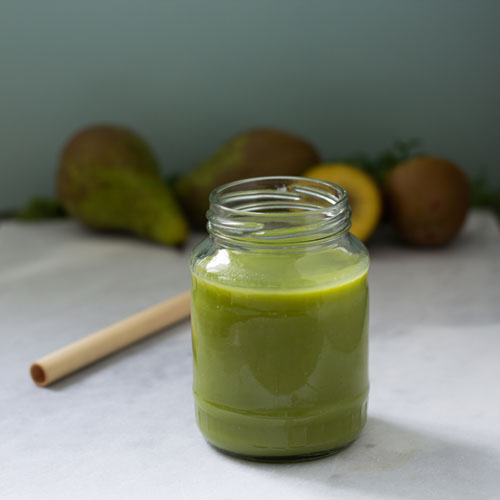 Makes 2 x 4oz servings
1 cup water or milk
1 cup pear chunks, fresh or frozen
1/2 cup baby spinach leaf
1/4 cup chopped kiwi fruit
Add to a blender and blitz until smooth
Tropical treat healthy smoothie for kids
Kids seem to love mango. Maybe its the sweet fruity flavour or maybe its that thick slippery texture. Whatever the story, it is all good news as mango is packed with vitamin C and other healthy goodies. You can hide a bit of carrot in here for extra veg; use juice or substitute with half a teaspoon of carrot powder. Again, feel free to use fresh, frozen or tinned fruit and adjust the consistency to your child's taste.
Makes 2 x 4oz servings
1 cup coconut milk
1 cup mango chunks, fresh or frozen
1/2 cup pineapple chunks, fresh or frozen
1/4 cup carrot juice
Add to a blender and blitz until smooth
Peach melba shake smoothie recipe
By using more milk to fruit, and even a spoonful of whey protein powder, you create more of a shake than a smoothie. Using frozen fruit will give a thick shake effect, like a burger shake made with ice cream. For a quick storecupboard fix you could use our fruit powder; substitute about a teaspoon of either the berries or the peach. If you wanted to use both powders, add more banana for texture.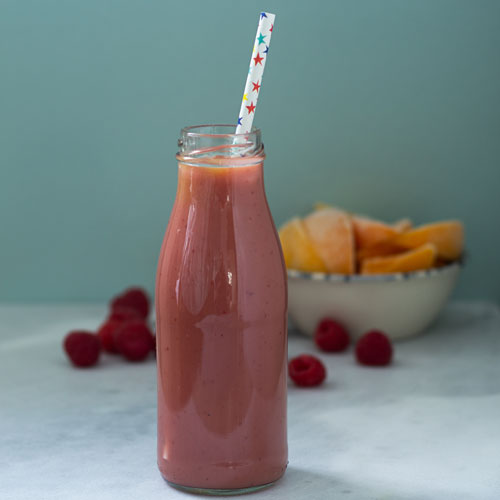 Makes 2 x 4oz servings
1 1/2 cup of milk
2 teaspoons whey protein powder
1/2 cup frozen raspberries
1 cup frozen peaches
1/2 banana
Add to a blender and blitz until smooth
To sum up, it is easy to get more fruit (and even veg) into kids and set them up with good habits for life.
Check out our range of smoothie ingredients that are perfect for the pantry, or head over to our bulk store for organic wholesale prices.
Organic Acai Powder by Amazon Power, available from Boost Nutrients is 100% pure acai fruit freeze dried. Organic Acai Powder truely is a magnificent concentrated natural food supplement. The perfect way to boost your nutrients with an easy healthy breakfast.
It is termed as an antioxidant power house and it contains no preservatives. Amazon's Organic Acai Powder is ideal for a home made acai bowl or granola bowl topping and for smoothies and juices.
This Organic Acai Powder 250g is a magnificent concentrated natural food supplement. Our high quality Organic Acai Powder helps to develop immune system of individuals and will increase your energy. It is rich in protein, fiber, carbohydrates, minerals and vitamins.
Opera Foods delivers Organic Acai Powder to Consumers Direct and to retailers in Brisbane, Sydney and Melbourne overnight along with our Boost Nutrient brand products. Boost Nutrients also provides consumers directly from our online store.
Visit our online organic store for more information. Book your favorite product now and get online discounts on this and many other products.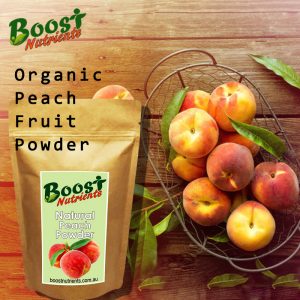 Boost Nutrients produce great fruit and vegetable powders, toppings for acai bowl, and smoothie ingredients. The Organic Peach Fruit Powder is very popular among and provides a superior taste and fine nutrition. Boost Nutrients utilize completely different technologies for drying products and it is generally made with low temperature with the constant process of evaporation that does not destroy nutrients.
Fruit Powder Re-hydration Rate
Understanding fruit powder re-hydration rate. Our Organic Peach Fruit Powder  has a high re-hydration rate. Add 572ml of water to 100g of this product to give 672 of re-hydrated product. So you can literally pull a fresh highly nutritious fruit juice out of your pantry to make the basis of your smoothie. Not fruit to fetch and carry and chop or squeeze?
Organic Peach Fruit Powder is produced from organic peaches which is perfect for making healthy smoothies. It is also an ideal for acai bowl and granola toppings. This Organic Peach Fruit Powder is GMO free, vegan friendly, gluten free as well as allergen free. It is rich in protein, fiber, vitamin E, minerals and more that helps to build natural immunity to resist illness. Organic Peach Fruit Powder contains no chemicals and other preservatives.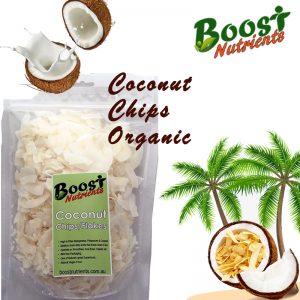 Organic Coconut  Chips is another prime acai bowl ingredient product of a Boost Nutrients brand. Boost nutrients are organic food and ingredient distributors and suppliers to Australian retailers and groceries. Opera Foods are the parent company of Boost Nutrients.
Shaved Organic Coconut  Chips contain protein, fats, carbohydrates, sugars, sodium all natural wholefood goodness that helps our immune system to resist against illness.
Organic Coconut Chips an ideal ingredient
Organic coconut is an ideal food for morning breakfast and snacks that can be taken with muesli or granola, moreover, it can be used for the purpose of baking as well as desserts and sometimes as a garnishing for an exotic dishes.
The highly nutritious acai bowl, as well as smoothies, can be topped with the help of Organic Coconut  Chips. Organic Coconut  Chips are rich in zinc and other minerals that help to advocate the natural defense system of an individual. It aids to control blood sugar as well as cholesterol level of an individual.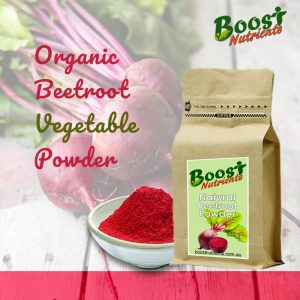 Organic beetroot powder is a vegetable powder product of the Boost Nutrients brand. Boost nutrients are the distributors of respected superior quality food powders to retailers as well as cafes.
Boost Nutrients is conducted and owned by an Australian Family Food Business Opera Foods. Organic beetroot vegetable powder is basically allergen-free as well as gluten-free. Healthy and nutritious smoothies can be produced with the help of organic beetroot powder.
Healthy smoothies can be regarded as a healthy breakfast as it contains protein, carbohydrates, sugars, sodium. It contains high nutrient retention owing to the unique process of drying technology. It is produced from the natural pulp of organic beetroot. It helps to increase immune power as well as the vitality of an individual. Its another vegan food ingredient for vitality.
Our 500g bag is pictured and also available in 100g pouch for consumer direct orders.
Buy it online from Opera Foods, Australia's wholesale cafe foods suppliers.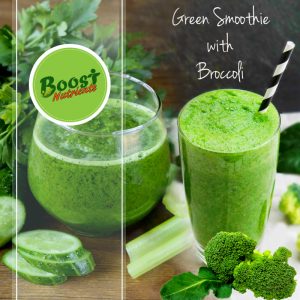 Boost Nutrients offers a great range of green vegetable protein powders which can be used to make fast efficient and healthy breakfast smoothies. One of the main concerns of a Vegan is the possibility that they might lack enough proteins and nutrients.
Each Vegetable has its own special nutrients. For Boost Nutrients, the fruit and the vegetables puree are made to undergo a unique process of slow temperature drying after it is pureed. Boost Nutrients have a wide range of powdered fruits and vegetables.
You can make the best Green Smoothies with the Super Greens Powder which is available in our online store. Some of the High Nutrient Powder available in our store is Goji Bery, Banana, Peach, Mango, Mixed Berry, Acai Berry.
You can visit us at Boost Nutrients to get detailed information on each product. Boost Nutrients is distributed in Australia by Sydney's main cafe and wholesale food suppliers Opera Foods.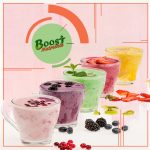 A Fruit smoothie with its wonder properties, when taken, as a breakfast food offers the triple benefits of increased Metabolism, weight Reduction and Diet Maintenance.
The most nutritious is Berry Banana, which contains banana, berries, crushed rice, plain yogurt, and honey, ready to go into the fine mix. It supplies Vitamin C antioxidants and minerals.
Green powders and freeze-dried powders make up the rest of the assortment, as ingredients for the whole range of smoothies.
Buy your requirements of smoothie ingredients from or Boost Nutrients superfoods powder from Boost Nutrients.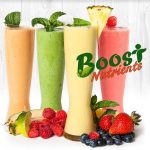 A fruit smoothie is made up of purely whole fruit powder and sometimes diary product such as a little soy milk or a nonfat diary. They are very nutritious and healthy for our body. It provides extra boost of minerals and vitamins to our body as it is made up of crushed fruit skins and pith.
The most nutritious fruit smoothie is the Berry Banana. The ingredients required are 1 ripe banana, cut into pieces, and two cups of berries (mixture of blueberries and strawberries), ½ cup of crushed rice, 2 cups of plain Yogurt and ¼ cup of honey, then you put all of them into the blender and blend them and your berry banana smoothie will be ready. As the Berry Banana smoothie contains strawberries, blueberries and banana they are very rich in Vitamin C and antioxidants.
The benefits of having a Fruit smoothie as your breakfast is, it increases metabolism boosting and further aids in weight loss and diet maintenance.