healthy breakfast smoothies
now browsing by tag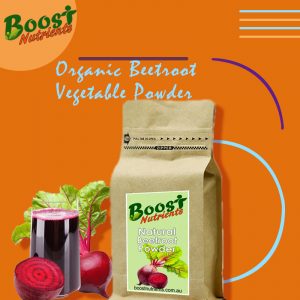 Organic beetroot vegetable powder by Boost Nutrients is perfect for healthy breakfast smoothies. It is manufactured from premium organic beetroot juice. Healthy smoothies can be easily made with the help of naturally dried vegetable powders. Besides this, it is ideal for an acai bowl and granola bowl toppings.  The products of Boost Nutrients are made under certain HACCP certified grounds and it is also manufactured from respective organic certified manufacturers as well as processors in which organic products are shown. Organic beetroot vegetable powder contains high nutrient retention and it is a gluten-free and allergen-free product. The ingredients of organic beetroot vegetable powder are 100% organic beetroot juice. It is rich in protein, fibre, calcium, minerals and vitamins.
Organic beetroot vegetable powder has a long shelf life if respective products are stored properly. This product is sealed in foil-lined resealable bags. Please never left the bags open as it may get expired due to absorbing moisture from respective air.
Visit Boost Nutrients website for more information to know more details about the product.  Book your favourite product now and get online discounts on this product.
Organic Acai Powder by Amazon Power, available from Boost Nutrients is 100% pure acai fruit freeze dried. Organic Acai Powder truely is a magnificent concentrated natural food supplement. The perfect way to boost your nutrients with an easy healthy breakfast.
It is termed as an antioxidant power house and it contains no preservatives. Amazon's Organic Acai Powder is ideal for a home made acai bowl or granola bowl topping and for smoothies and juices.
This Organic Acai Powder 250g is a magnificent concentrated natural food supplement. Our high quality Organic Acai Powder helps to develop immune system of individuals and will increase your energy. It is rich in protein, fiber, carbohydrates, minerals and vitamins.
Opera Foods delivers Organic Acai Powder to Consumers Direct and to retailers in Brisbane, Sydney and Melbourne overnight along with our Boost Nutrient brand products. Boost Nutrients also provides consumers directly from our online store.
Visit our online organic store for more information. Book your favorite product now and get online discounts on this and many other products.
Boost Nutrients produce great ingredients for smoothie, acai bowl toppings, fruit and vegetable powder and natural goji berry powder is very popular among those that taste superior and fine foods.
Boost Nutrients, a division of Opera Foods are health ingredient distributors of Australia.  They provide products for gourmet grocery as well as organic food in Sydney, Brisbane as well as Newcastle. With the help of natural goji berry powder, healthy smoothies can be made for breakfast and also it can be used for toppings for acai bowl or granola bowl.
Goji berries have been utilized as a kind of medicine herb in China for many decades. It is usually given with tea and many others in China. The Chinese medicine was believed on perceived results without any scientific analysis as well as information. According to the researches of modern science, goji berries possess distinctive level of respective anti-oxidants namely Lycium barbarum polysaccharides that help to increase an immune system of an individual.
Goji berries are rich in protein and moreover these super berries contain significant amount of amino acids that is higher than other berries.
Natural goji berry powder is rich in protein, fats, carbohydrates, sugars, sodium that aids to prevent against illness. It is also gluten free as well as allergen free. Natural Goji berry powder contains certain health benefits including improves healthy skin, lowers blood sugar, and reduces anxiety.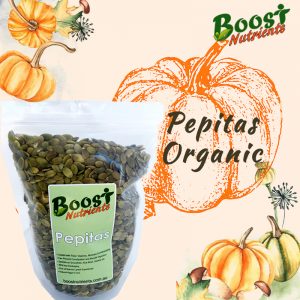 Boost Nutrients produce great smoothie ingredients, vegetable powders, fruit powders; toppings for acai bowl. Our organic pepitas are very much popular among them. They taste superior and fine and are easy to sprinkle on meal with a great boost to nutrition.
Organically grown Pepitas are rich in vitamins, fiber, antioxidants and minerals that helps to strengthen your immune system and so prevent illness. It is considered as a perfect superfood topping for smoothies and acai bowl.
It is generally utilized for nutritious breakfast smoothie as well as acai bowl ingredients.  Organic Pepitas can be sprinkled on acai bowl, salads, smoothies, oatmeal, cereal, chicken as well as vegetable platters. It is also great for stews and soups and it adds a superior consistency in cookies, puddings and several other desserts. Buy Organic Pepitas online now.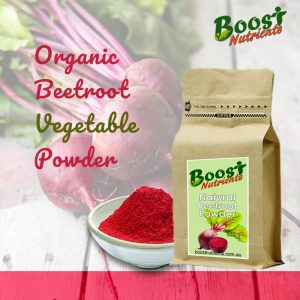 Organic beetroot powder is a vegetable powder product of the Boost Nutrients brand. Boost nutrients are the distributors of respected superior quality food powders to retailers as well as cafes.
Boost Nutrients is conducted and owned by an Australian Family Food Business Opera Foods. Organic beetroot vegetable powder is basically allergen-free as well as gluten-free. Healthy and nutritious smoothies can be produced with the help of organic beetroot powder.
Healthy smoothies can be regarded as a healthy breakfast as it contains protein, carbohydrates, sugars, sodium. It contains high nutrient retention owing to the unique process of drying technology. It is produced from the natural pulp of organic beetroot. It helps to increase immune power as well as the vitality of an individual. Its another vegan food ingredient for vitality.
Our 500g bag is pictured and also available in 100g pouch for consumer direct orders.
Buy it online from Opera Foods, Australia's wholesale cafe foods suppliers.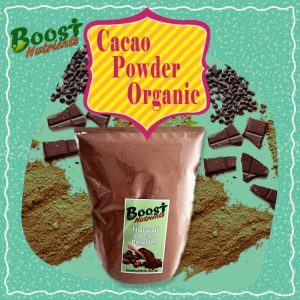 Organic Cacao powder is a product of offered by Boost Nutrients that makes a perfect smoothie or acai bowl topping or ingredient. Cacao powder is produced from the Cacao beans that originated in South America.
It can now be available in every shop in Australia; moreover, people can purchase it from our online store. The powdered form of the product has become popular across different countries as it is easy to sprinkle on meals to increase your intake. Organic Cacao powder is considered as a healthy nutrient intake.
People can upgrade the nutrient value of smoothie shakes with the help of Organic Cacao powder. It can be used in smoothie bowl ingredients, toppings for granola bowl and Acai bowl. Organic Cacao powder is made up from crushed respective cacao beans which is slightly bitter and chocolate in flavor. According to research packs of Organic Cacao powder are considered to contain more calcium than cow's milk. Organic Cacao powder helps to prevent depression, stress, blood pressure, heart attack, and several other severe diseases.
Buy Organic Cacao powder online from our Parent company online health food store at Opera Foods.
Boost Nutrients is a subsidiary of wholesale food suppliers Opera Foods Pty Ltd.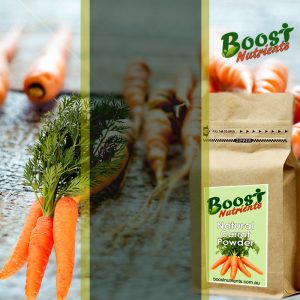 Boost Nutrients offers a wide range of Fruits and Vegetable Powders online. These ingredients are used to make healthy breakfast smoothies which are super healthy. All our products are manufactured and packed under the HACCP certified conditions, using organic and high-grade Australian products where possible. All of the Boost Nutrients products are gluten and allergen free. They are pure and natural which contributes high nutritional value to the diet.
The Australian Organic Carrot Vegetable Powder is a stand-out product among our range of fruit & vegetable powders. They are made from Australian carrot juice, this super powder can be used as toppings in Acai Bowl or granola bowls.
Carrots are a good source of Vitamin A, which is one of the most powerful antioxidants. It helps in the surface protection of our eyes and empowers us with a strong vision. It also wards of small eye disorders if taken regularly.
Organic Australian Carrot Vegetable Powder is highly nutritious ingredient for any healthy meal. You can store it conveniently in your pantry and serve with no preparation or mess.
You can avail the Australian Carrot Vegetable powder in two easy to carry packs. Our 100gm pack is perfectly suited for your home pantry. Whereas if you want to order it in bulk you can order our 500gm packs.
Visit the online store of Boost Nutrient's label partner Opera Foods. ( Wholesale food suppliers to Sydney Melbourne & Brisbane). Book carrot powder among your first order of Acai Bowl & Smoothie Ingredients for a healthy and nutritious breakfast diet.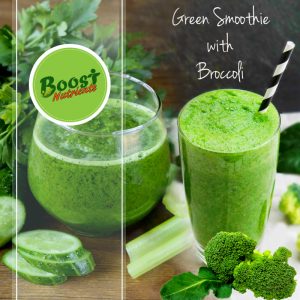 Boost Nutrients offers a great range of green vegetable protein powders which can be used to make fast efficient and healthy breakfast smoothies. One of the main concerns of a Vegan is the possibility that they might lack enough proteins and nutrients.
Each Vegetable has its own special nutrients. For Boost Nutrients, the fruit and the vegetables puree are made to undergo a unique process of slow temperature drying after it is pureed. Boost Nutrients have a wide range of powdered fruits and vegetables.
You can make the best Green Smoothies with the Super Greens Powder which is available in our online store. Some of the High Nutrient Powder available in our store is Goji Bery, Banana, Peach, Mango, Mixed Berry, Acai Berry.
You can visit us at Boost Nutrients to get detailed information on each product. Boost Nutrients is distributed in Australia by Sydney's main cafe and wholesale food suppliers Opera Foods.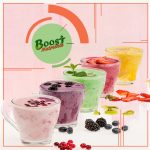 A Fruit smoothie with its wonder properties, when taken, as a breakfast food offers the triple benefits of increased Metabolism, weight Reduction and Diet Maintenance.
The most nutritious is Berry Banana, which contains banana, berries, crushed rice, plain yogurt, and honey, ready to go into the fine mix. It supplies Vitamin C antioxidants and minerals.
Green powders and freeze-dried powders make up the rest of the assortment, as ingredients for the whole range of smoothies.
Buy your requirements of smoothie ingredients from or Boost Nutrients superfoods powder from Boost Nutrients.