Health Drink
now browsing by tag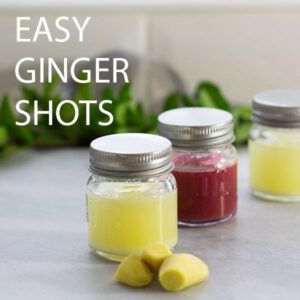 Fresh ginger is a powerful ingredient, one that in the quest for optimal nutrition you will want to include in your repertoire of superfood smoothie ingredients.
A powerful antioxidant, in recent years ginger has been somewhat eclipsed by its carotene cousin turmeric. But ginger has been used for its medicinal properties for thousands of years and can help with everything from fighting the common cold to controlling blood sugar.
One of the best ways to benefit from the anti-inflammatory properties of ginger is to pack it into juices and smoothies. A one-a-day must, especially in the winter months, ginger shots are a handy way to make the most of ginger. Boosted with superfood powders, simply stirred in, they are an essential addition to your nutritional arsenal.
Essential smoothie ingredients – ginger
Making a range of healthy ginger shots is quick and easy. It is up to you whether you choose to juice your ginger, or blitz it in a blender; we use a blender and trap the inevitable fibres in a sieve. There are so many flavours you could add to your ginger shots, all with additional nutritional benefits of their own, but we have used apple, lemon and pomegranate respectively. Boost the recipes with additional superfood powders, to make a green shot for instance. A quick way to get your daily dose of superfoods.
Three easy ginger shot recipes
To make 3 x 60ml ginger shots you will first need to make a batch of ginger juice. Once the pulp is sieved away you can then stir in additional juices, plus superfood boosters if you wish.
To prepare the ginger juice in a blender, blitz 200g peeled ginger together with 120 ml water. Press the resulting liquid through a sieve (use the pulp in stir fries and other dishes; it may not be as potent but still a good source of flavour and fibre). You should yield 120ml ginger juice. Clearly you can make more if you wish, to prepare an infinite number of shots, but do bear in mind that after 48 hours the quality of your juice will begin to deteriorate.
Ginger and apple shot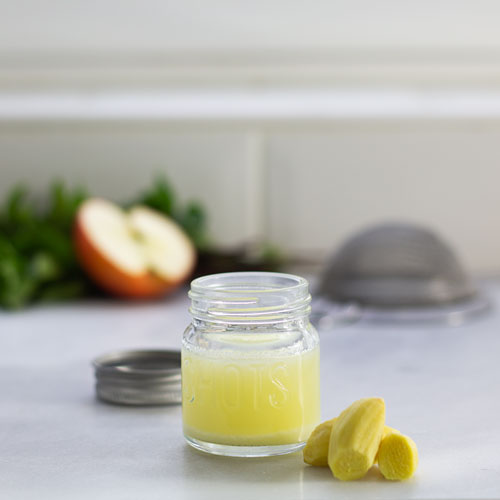 Add 20ml pressed apple juice to 40ml ginger juice and stir/shake to combine.
Superboost bonus – add 1/2 teaspoon green powder such as kale or spinach
Ginger and lemon shot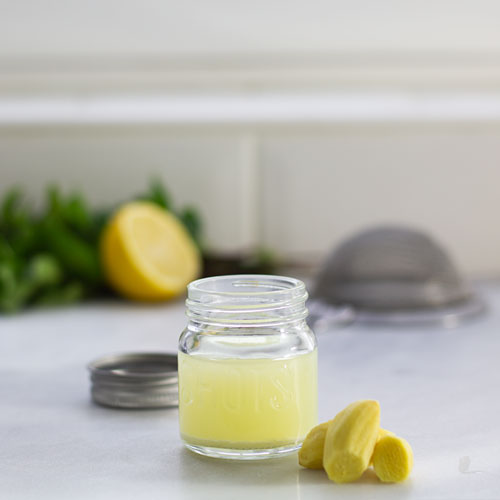 Stir 20ml fresh lemon juice into 40ml ginger juice.
Superboost bonus – add 1/2 teaspoon carrot powder 
Ginger and pomegranate shot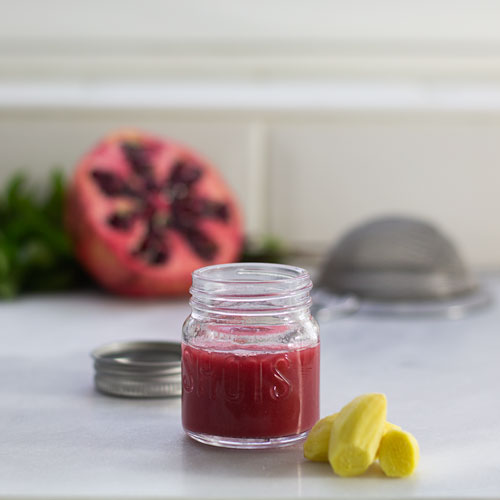 Combine 20ml fresh pomegranate juice with 40ml ginger juice.
Superboost bonus – add 1/2 teaspoon acai powder
So, three easy ginger shots to start you off on your ginger shot journey to optimised health. Try all three, and see what variations of your own you can come up with…
As always, you can find more ingredients for smoothies than you can shake a stick here at Boost Nutrients, or visit our bulk food store for superfoods at wholesale prices.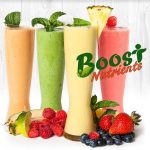 A fruit smoothie is made up of purely whole fruit powder and sometimes diary product such as a little soy milk or a nonfat diary. They are very nutritious and healthy for our body. It provides extra boost of minerals and vitamins to our body as it is made up of crushed fruit skins and pith.
The most nutritious fruit smoothie is the Berry Banana. The ingredients required are 1 ripe banana, cut into pieces, and two cups of berries (mixture of blueberries and strawberries), ½ cup of crushed rice, 2 cups of plain Yogurt and ¼ cup of honey, then you put all of them into the blender and blend them and your berry banana smoothie will be ready. As the Berry Banana smoothie contains strawberries, blueberries and banana they are very rich in Vitamin C and antioxidants.
The benefits of having a Fruit smoothie as your breakfast is, it increases metabolism boosting and further aids in weight loss and diet maintenance.